Artistic
approach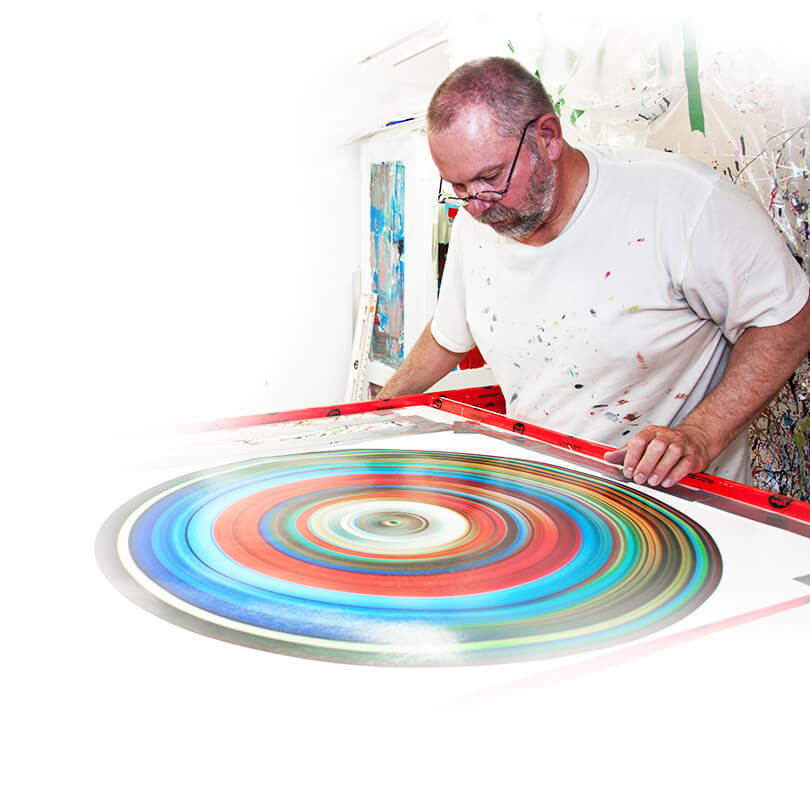 Artistic
approach
In search of light, its intensity.
In search of movements and vibrations.
Initially, Luc is guided by his instincts.
He takes a path that very often leads him in another direction.
A journey in his imagination, wanderings, or a venture to a nowhere.
His work finds life in the abstract.
His appetite for colors, contrasts and the unexpected challenge him.
These are the incentives that push him to create.  
Luc wants to create the effect of a fireworks display that fills us with joy.
Technique
His creation begins at the computer (digital art); there he paints and draws. Luc creates his mixture of colors. Everything is done to the rhythm of music, guided by his inner voice and the beat of his heart. The choice of colors and shadows are added little by little, meticulously. Once this first step completed, he makes a high- definition print. When the giclée is squirted on a wooden panel, he spreads the resin that creates even more contrast and brightness to his abstract, modern and contemporary work.
Dialogues du cœur (in French) 
(Dialogue of the Heart)
In 2018, Luc published Dialogues du cœur with his friend and co-author, Normand Dupasquier. This collection of poetry (Normand) and visual arts (Luc), a publication of Les Éditions de la Francophonie, has made Luc's work known on a larger scale. In fact, the book found readers in Quebec, in the rest of Canada, and abroad.
View the gallery